"I have a wonderful team! Everyone is well-trained in their field and constantly seeks ways to better our services and the care we provide. My team members are all kind, compassionate, and friendly. They are personable and empathetic, always accommodating to each child and family, and approach every patient with patience and warmth. We all do our best to provide a great experience for each child who comes to our office. We want them to feel safe, loved, and at home with us!"
~ Dr. Maryam Azadpur
---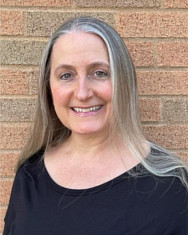 Cindy
Dental Hygienist
One of my favorite things about being a hygienist in our office is getting to know all the children and their families! I love to hear the children's stories and all the funny things they have to say. By helping my patients feel relaxed and comfortable, I hope to help set the stage for their lifelong dental care.
As a Dental Hygienist with an associate's degree in Dental Hygiene, I provide dental cleanings, take x-rays, and provide oral health education to patients and the community. I also assist the Marketing Department with photography, videos, and other creative ideas. I am passionate about natural health and love to bring awareness to families about how nutrition and our oral health are connected to our overall health and wellbeing.
I am grateful to be part of such a caring and dedicated team! Dr. Azadpur is so gentle and caring with all her patients. She is very committed to providing the highest quality of care as well as keeping up with all the latest information and technology to help keep her patients comfortable and healthy.
When I am not caring for patients, I enjoy spending time with my husband of over 30 years, our three children, our dog Ruger, and Squeaks the cat. I enjoy spending time in nature taking walks and hiking. I also love photography, dancing, cooking, and traveling to Arizona to spend time with our daughter and granddaughter.
---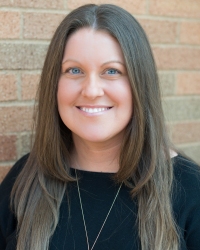 Lilly
Certified Dental Assistant
I love working with the kids and making them feel comfortable in our office. It is rewarding to see their smiling faces and to listen to the cute and funny things they say! I assist Dr. Azadpur with various procedures and am always attentive to our young patients' comfort. In addition to holding my certified dental assistant license, I am X-ray, CPR, and first aid certified, trained as an OR assistant, and participate in continuing education.
I love how Dr. Azadpur is great with kids: I call her the "tooth whisperer." She cares so much about each child and the family, and does her best by everyone. That dedication is shared by my teammates, which makes for a happy, supportive atmosphere for our team and families!
When I'm not assisting Dr. Azadpur and our patients, I enjoy many outdoor activities and am an animal lover, too.
---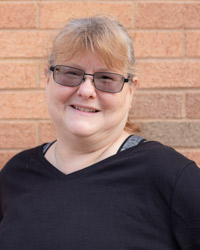 Lesa
Clinical Support
I love keeping busy and moving throughout the day, interacting with the kids, and seeing growing smiles! I am certified in sterilization and handle cleaning, sanitizing, and sterilizing our treatment areas, operatories, and instruments.
Dr. Azadpur and her team are the nicest people I have ever worked with. They all do everything possible to keep kids comfortable and grinning during their visits!
I like spending my free hours playing with my puppies and kitty, and enjoying time with my husband of more than 30 years and three young adult children.
---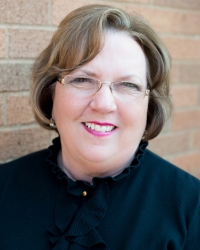 Pat
Office Manager
Since joining Dr. Azadpur's team in 2007, I have managed oversight of the day-to-day operations so it all runs smoothly and efficiently. Though my days are spent on a variety of tasks, the most important part is giving our adorable little patients a wonderful and happy dental experience.
Dr. Azadpur inspires all of us to be our best selves. Her leadership is inspiring, her work ethics are impeccable, her compassion immeasurable, and her community service endless. I love the office culture and enjoy working with everyone. We have a stellar team!
Outside of work, I enjoy spending time with family and friends. I have a wonderful husband, two grown daughters, three loving, beautiful, and bright grandchildren, and two adorable fur baby terriers, Norma Jean and Abby. In the summers, I head every week to Newport, Rhode Island, where I have enjoyed my sailing membership for more than a decade!
---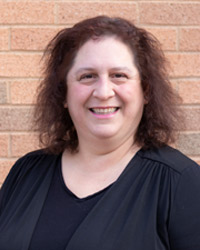 Shari
Marketing Director
I love connecting with patients and their families, and enjoy supporting our community, too! As our marketing director, I handle outreach to existing and new patients and families, as well as patient acquisition and retention. I also maintain our social media presence, network with medical providers, and provide front desk support. What a change from a long career as a teacher!
Dr. Azadpur is an amazing dentist who really cares about children, and that is true of our team, too. It feels good to represent our services to the community, knowing we provide high-quality, child- and family-friendly care!
I keep busy when I'm not at work: enjoying time with my husband of over 34 years, three children (as well as a son-in-law), and our cats. I sing in an a cappella chorus and have competed at the international level several times in recent years. And I have been involved with Simsbury Summer Theater since 2005. It's rewarding to work with high school and college-aged kids for six to seven weeks every summer, to present a full-length musical.
---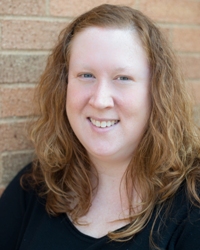 Jill
Financial and Treatment Coordinator
Having been part of this practice for more than 20 years has allowed me to watch children come to the office at a very young age and grow into young adults. I truly love watching them grow and getting to know their families! I work with families on insurance matters, including reviewing their coverage and making sure they are able to maximize benefits. I work with the local hospital booking OR cases and assist parents with any questions or concerns about an OR visit for their child.
I have truly enjoyed every minute of working with Dr. Azadpur. She is a fantastic dentist, a wonderful boss, and very caring toward everyone she meets. My children are patients here and have always had positive experiences with the hygienists, our dental assistant, and Dr. Azadpur. Everyone is friendly, kind-hearted, silly, and is always ready with a smile and supportive words!
I live in Burlington with my husband, our kids, and our Goldendoodle, Nora. Much of my free time is spent at the soccer or football fields, cheering on my kids. When I'm not at the fields, I love time with my big extended family. We love to vacation at Cape Cod and Walt Disney World, and also love relaxing by our pool. I also find time to garden, bake and cook, and watch movies.
---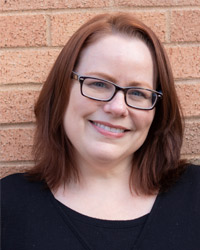 Susan
Front Desk / Check In
I love seeing and chatting with the kids and families we serve! Working at our front desk, I greet everyone and check in the patients. I also update records and charts. I am here to help answer questions and make visits go as smoothly as possible.
Dr. Azadpur welcomed me with open arms and does the same for every child and their family. I feel fortunate to have found the best office with the nicest people to work with. Everyone cares about one another and, most of all, about the well-being of children!
In my free time I enjoy singing, spending time at home doing DIY projects, and being with my husband of almost 30 years. After being a nanny for 26 years, I recently changed careers — and am happy to still be working with children.
---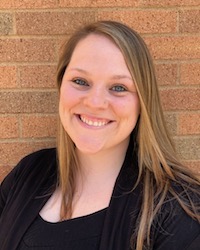 Kelly
Front Desk / Check Out
I love interacting with children and seeing all the bright, happy, and growing smiles! It is fun to hand out toys and stickers at the end of a visit and hear the kids talk about how well they did. In addition to checking out patients, I schedule appointments, answer the phones, and am always available to help parents and patients.
There's a saying, "Teamwork makes the dream work!" and that reality is embodied by Dr. Azadpur and our team. Everyone is kind and giving: supporting each other so we can provide the best care for children!
My favorite times are spent hanging out with my boyfriend, my dog, and my little girl. When I am home, my daughter and I love to dance and take our dog for walks.